At Okwena Immigration, We Know Immigration Matters!
Okwena Immigration is dedicated to making the often complicated and ever-changing process of U.S. immigration as straightforward and seamless as possible.

Our areas of expertise include: individual and family immigration, naturalization application, humanitarian petitions, waivers, and removal defense. We regularly assist clients in obtaining family-based visas, citizenship applications, asylum grants, prepare clients for and attend immigration interviews, and much more.

We know that every case is peculiar, hence we treat each one as such. We take a personal approach to every case, leveraging our considerable repository of experience to ensure favorable outcomes for our clients. Our goal is to explore all prudent solutions available to the community we serve, and pursue vigorously the best path in every case.

We are committed to doing our very best to remain a valuable ally to you in the pursuit of your immigration goals. We know immigration matters, and we look forward to working with you and your loved ones.
Maximum Number of Refugees Allowed in the US
+
Number of Immigrants Currently in the US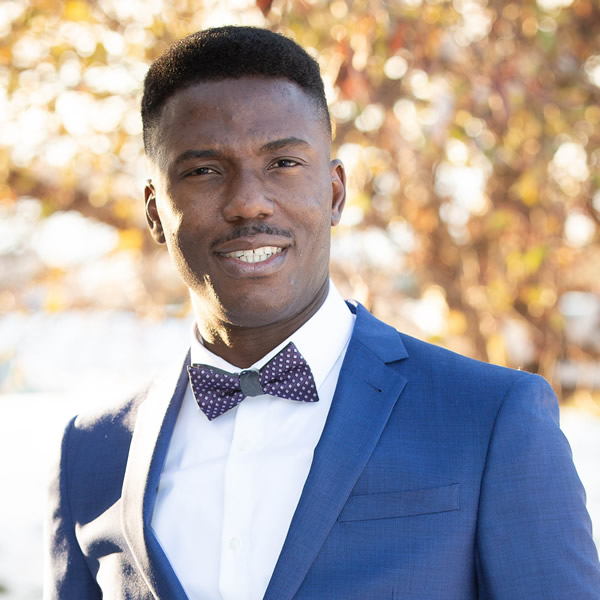 Daniel Okwena
Daniel is a licensed New York attorney with over 10 years of legal practice experience spanning 2 jurisdictions. Being an immigrant himself, he has firsthand experience on the workings of the U.S. immigration system.

Daniel has a passion for helping and educating immigrants and their families, advocating for them as they navigate the nuanced and ever-changing sphere of U.S. immigration and naturalization laws. He understands that access to the right information and careful guidance is indispensable for foreign nationals who are confronted with a system that is strange, and sometimes hostile to them. Daniel is very personable and builds a connection and a relationship that fosters trust.

Daniel is admitted in the U.S. District Court-District of Colorado, is licensed in the Executive Office of Immigration Review (EOIR) Courts, and is an active member of the American Immigration Lawyers' Association (AILA), the foremost national organization of over 15,000 immigration attorneys and law professors who practice and teach immigration law in the United States. He is also a member of the New York and Colorado Bar Associations.

In his spare time, he renders free legal services in the African-American and Hispanic communities. When he is not working, he enjoys running, playing tennis, and spending time with his family.
Testimonials
Okwena Immigration is a law firm that is very detailed and understands Immigration Law. They will be with you every step of the way! Daniel Okwena will put a personal touch on your case as he did mine, which is absolutely unparalleled. He helped with my appeal and put a smile on my face. He is kind, respectful and thoughtful. I am forever grateful to him and his law firm. Thank you so much for giving me hope.

Jerry, Texas

I had overstayed my B2 visitor's visa, and needed to file a family based adjustment of status after I got married early 2020. As if that situation was not complicated enough; the dreadful Form I-944 (declaration of self-sufficiency) otherwise known as 'Public Charge rule' had come into effect, further compounding my situation.

To make any serious progress with my application, I knew I needed to consult an immigration attorney, and Okwena Immigration came recommended. I soon realized why. Daniel Okwena is relentless as he is reassuring in explaining legal provisions. He painstakingly unpacked the relevant legal provisions to my immigration circumstance, demonstrating what my options are. Thank you Okwena Immigration!

Omar, Florida

I found Okwena Immigration through a trusted friend in the Denver community. My case is still in progress but I just wanted to relay my thankfulness to them for their professionalism and thank them for meeting my deadlines even ahead of schedule. I learned many things in this process and would refer my friends and family in a heartbeat.

Abdi, Colorado

Daniel was very very patient with me and my case as it was a complex one. He helped me to get all of my visa paperwork in line so I was able to be in the US legally. Our location difference didn't matter much either, as I found the remote consultation as reassuring as an in-person meeting would have presented. By the time my application was ready for submission, I was satisfied we had covered just about every requirement for filling and filing the forms.

The best part is Okwena Immigration is affordable. Mr. Daniel Okwena brings a human face to the practice of law and leaves the client reassured with the level of representation. Thank you Okwena Immigration we are forever grateful

James, California

	


This form was created by ChronoForms